Hutchies Modular ·
Building innovative modular health facilities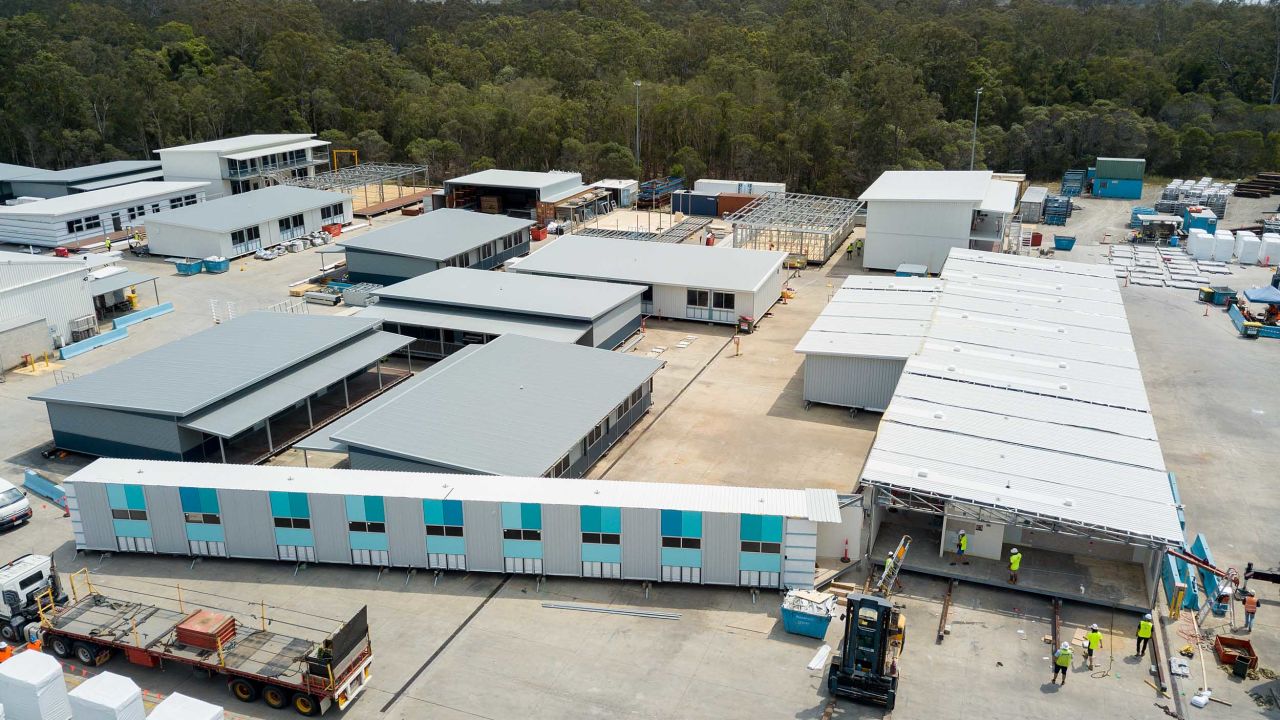 ​Hutchies Modular has forged a reputation for cutting edge design and construction outcomes on some of Australia's most unique health facilities.
Our complete end-to-end turnkey solutions provide a one-stop-shop service for design, engineering, programming, pre-fabrication, on site construction, installation and commissioning. Being part of Australia's largest privately owned builder, we have a deep understanding of the opportunities that can be created from both modular and in situ building techniques.

From Queensland's first-of-its-kind complete modular health facility at Moura Community Hospital in 2016, our modular capability continues to drive value across a range of health facility requirements. Off the back of our success at Moura, Hutchies Modular went on to deliver the new Alpha Emergency Hub, a co-located pre-fabricated hospital with in situ stations for police, ambulance and fire. Both of these innovative pilot projects were delivered under fast-tracked programs in around 30 weeks from start to finish.
We've also been working with Health Infrastructure NSW to continue pushing boundaries in this space. On the redevelopment of Broken Hill Health Service, Hutchies Modular delivered another hybrid solution that took advantage of fast-tracked off site modular works and on site in situ works running in parallel to expedite the program and quality. At Lightning Ridge, we've just finished the new HealthOne facility with associated staff accommodation, delivered in just 39 weeks through a complete modular solution.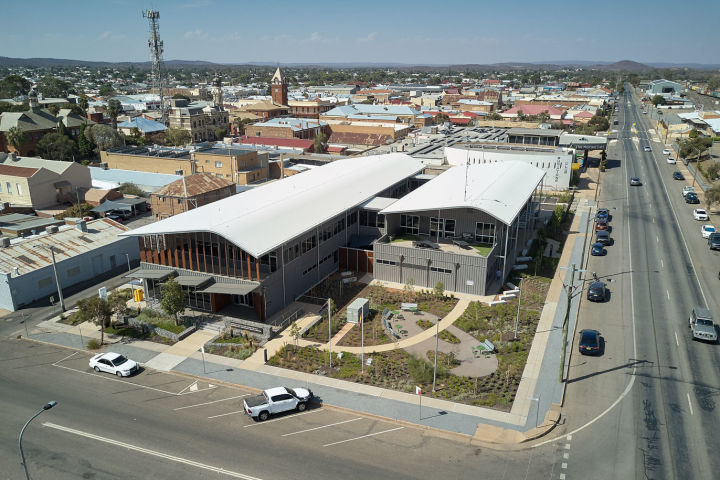 Broken Hill Community Health Service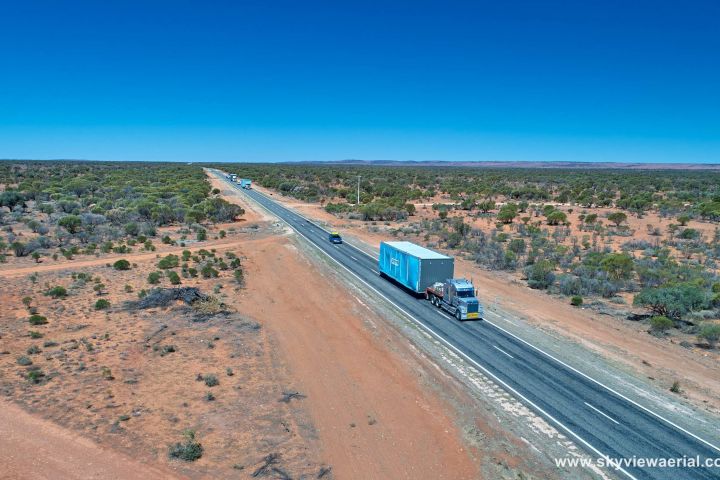 Module Transport to Broken Hill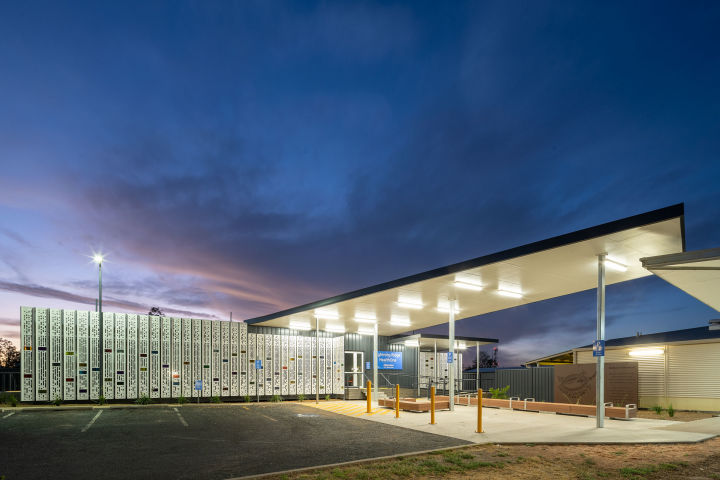 HealthOne Lightning Ridge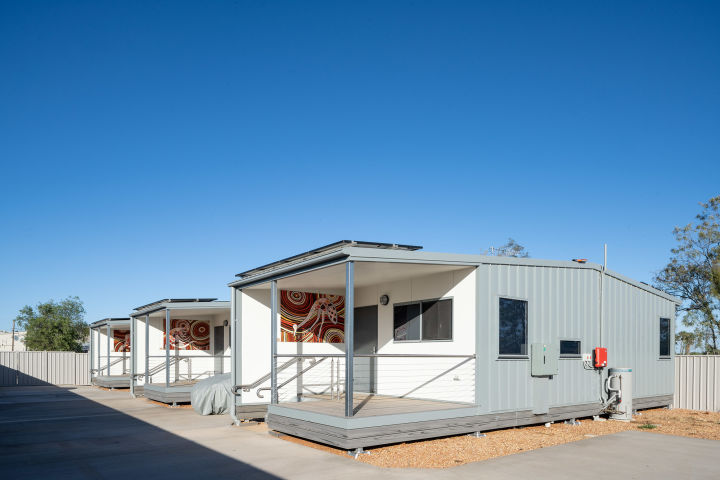 Lightning Ridge Accommodation
Health projects can often benefit from time efficiencies that modular solutions may offer, while also minimising disruption that traditional in situ works may cause in busy environments. For Queensland Health, we've seamlessly integrated quick modular expansions within existing health precincts that capitalised on these exact benefits. At Logan and Caboolture hospitals, we provided complete turnkey solutions for new specialist wards at these two existing hospitals under extremely tight timeframes, enabling them to boost capacity quickly. Similarly, our work with GenesisCare saw us deliver two modular specialist cancer care facilities concurrently in existing health precincts in Bundaberg and Hervey Bay in just 16 weeks, with minimal disruption.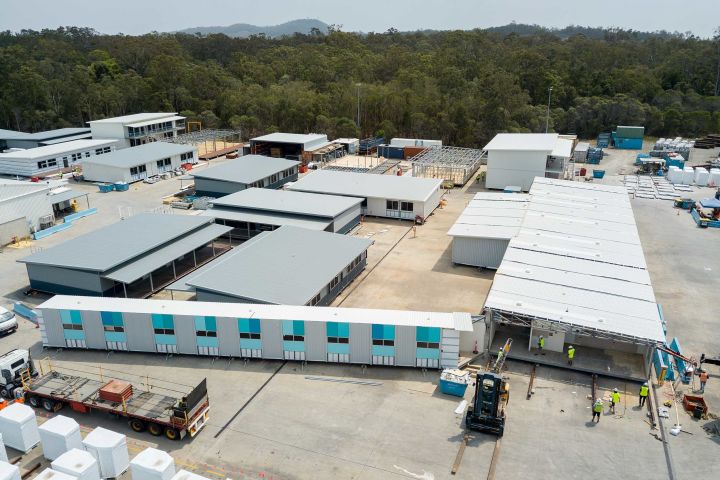 Logan Hospital Ward 2M Under Construction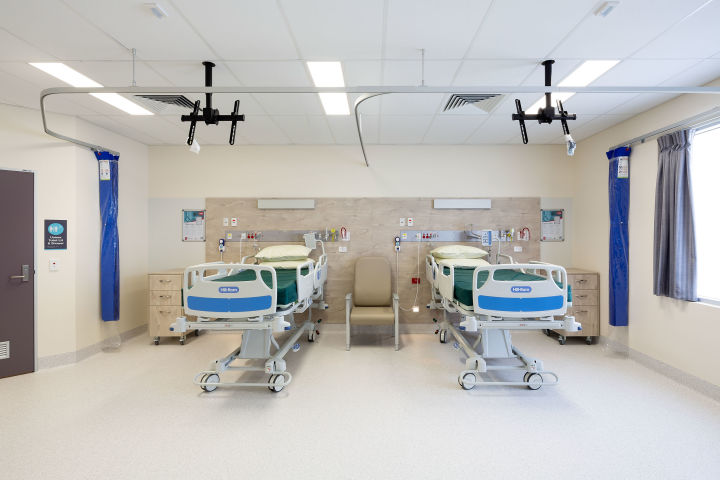 Logan Hospital Ward 2M Interior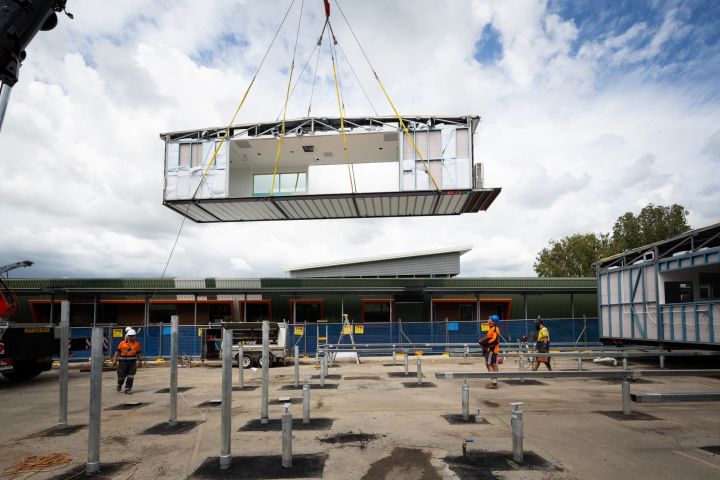 Caboolture Hospital Module Landing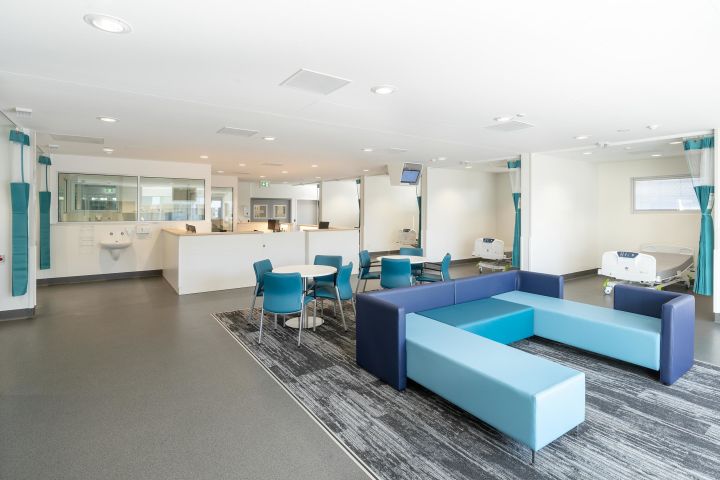 Caboolture Hospital Interior
Find out how Hutchies Modular's innovative solutions can add value to your next health project.
#Get in touch
Talk to our modular specialists