Education
One of our first ever projects back in 1912 was a school and it's a sector we've remained aligned to ever since. Hutchies has built a reputation across the breadth and depth of learning facilities. We've created modular school solutions across flexible learning centres, primary and secondary campuses, tertiary laboratories and facilities, and student accommodation.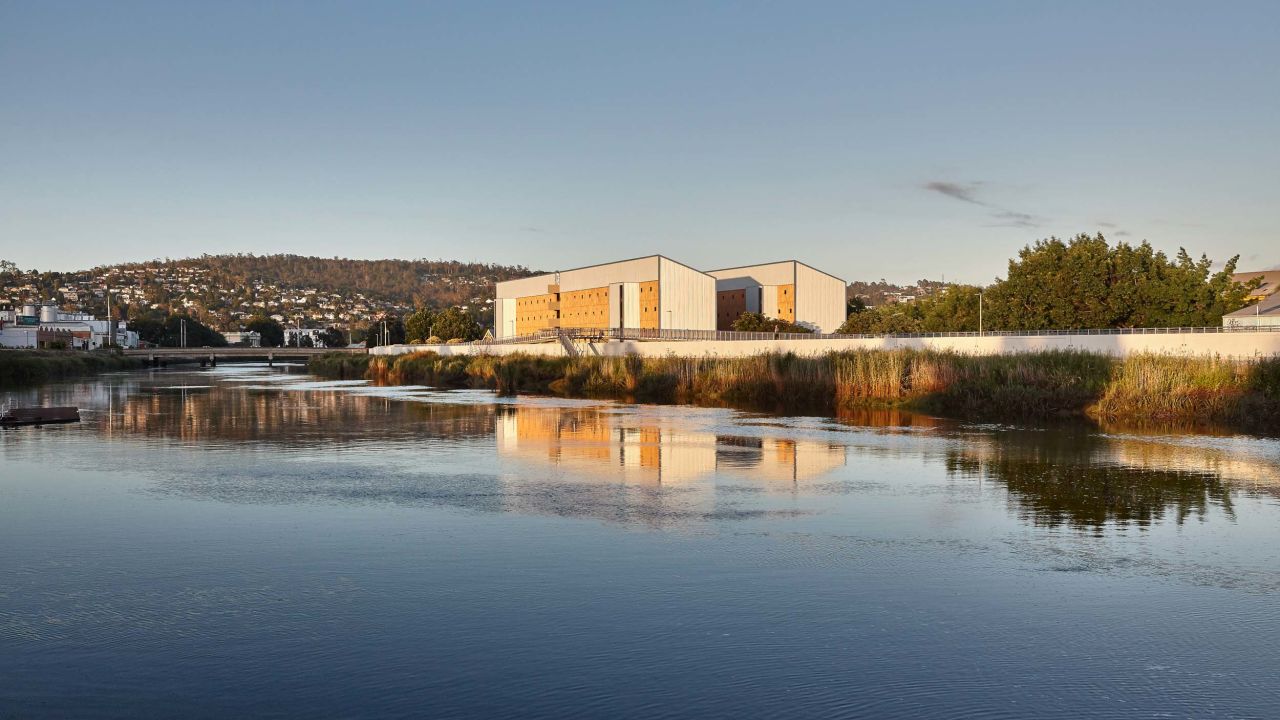 Pallara State School
Pallara, QLD
Hutchies is honoured to have built Queensland's first large-scale modular education building at Pallara State School. This enormous complex is made up 66 modules which adds 15 GLAs, 2 specialist teaching spaces, 2 staffrooms, 5 PLAs, student / staff / cleaners' amenities and multiple collaboration breakout spaces throughout the 3 storey building.

Pallara is a relatively new school, delivered in a recent Queensland PPP package. Due to exponential growth in the area, fast tracked expansion was required to cater to student numbers ready for the 2021 school year.

Hutchies' in-house design and construction specialists worked closely with the Department of Education to push the boundaries of design to create this cutting edge new facility through our Hutchies Modular​ custom construction solutions. Pallara State School's solution is a flagship example of excellence in design, engineering and construction innovation for pre-fabricated buildings, opening the door to a range of new solutions in the future.​

The entire brief, design, construction, transport, installation and commissioning process was completed within just 24 weeks.
Department of Education Schools
State Wide, QLD
Hutchinson Builders has been able to capitalise on its modular construction capability for this ongoing contract with DoE, which requires the manufacture and installation of multiple modularised buildings for various schools throughout Queensland. Modules are designed and manufactured to DET requirements on demand across three terrain categories and later installed by Hutchies on various sites as they are required. As these buildings are intended to extend capacity of existing schools, installation is conducted on live, operating sites, necessitating diligent sequencing and care for the safety of students, teachers, parents and visitors.

Modular designs include one and two story buildings built for a range of purposes, including: general learning areas, amenities, kitchens and specialist teaching. Construction includes a turnkey delivery arrangement incorporating all aspects such as carparks, etc. This 'open order' arrangement requires an agile approach to ensure delivery to specified locations and timeframes.

So far, Hutchies has completed 100+ individual modular projects with the Department of Education.
UTAS Student Accommodation
Launceston, TAS
This stunning project is home to 120 student accommodation units over three levels on a site adjacent to the Esk River in Launceston. The units were constructed as individual modular units, built off-site and transported to the project location in a finished state. The units were placed into position whilst access walkways and external cladding were affixed.

The speed of modular delivery was a significant advantage on this project, enabling a tight delivery date to be achieved. The delivery method on this project allowed Hutchinson Builders to demonstrate their varied and immense experience in modular construction. Furthermore, the primarily timber framing on this project gave Hutchinson Builders' full-time employed carpentry team the opportunity to demonstrate their abilities.

A small amount of decontamination works were undertaken on this project due to challenging site conditions. A driven pile footing solution to nearly 30m was required to effectively rectify this issue.

This unique NRAS Modular Student Accommodation project was successfully constructed on time and within budget, and is currently registered for a 5 Star Green Star Design & As-Built V1 rating.
CQU Student Accommodation
Mackay, QLD
This award-winning 3 storey student accommodation building at the Central Queensland University's Mackay Campus provides 72 self contained suites on site for students. It includes common room and breakout facilities, civil infrastructure and associated landscape works.

The accommodation modules were prefabricated construction, built in the Hutchies' modular facility. The units were all built simultaneously with the in-situ components in Mackay, achieving practical completion 8 months from commencement (6 months sooner than traditional construction). The project is the first Australian component built multistorey prefabricated building, a great achievement for Hutchies.
ANU Student Accommodation
Canberra & Mt Stromlo, ACT
The student accommodation facility at ANU's Acton campus was one of Australia's first fully modular multi-storey buildings. The combination of low-cost, high quality pre-fabricated modules with innovative design has delivered superior student housing that is environmentally sensitive and well-placed to modify for future expansion. Incorporating six levels, the 188 self-contained units include a mixture of studio and one bedroom apartments, incorporating modified accessible accommodation. Liveability has been a key design factor with a protected landscaped courtyard and private screened balconies, as well as air flow and insulation considerations.

Hutchinson Builders' unique design concept maximised economic efficiency and optimised tight programme requirements, with up to 18 modules being delivered and installed each day. The outcome has been a durable, low maintenance housing solution that is aesthetically dynamic, sustainable, and above all, fit for purpose.
#Get in touch
Talk to our modular specialists