Civil & Infrastructure
For over 100 years, we have laid the groundwork that futures are built on. From complex utilities to transport hubs, Hutchies will deliver more than just solid foundations.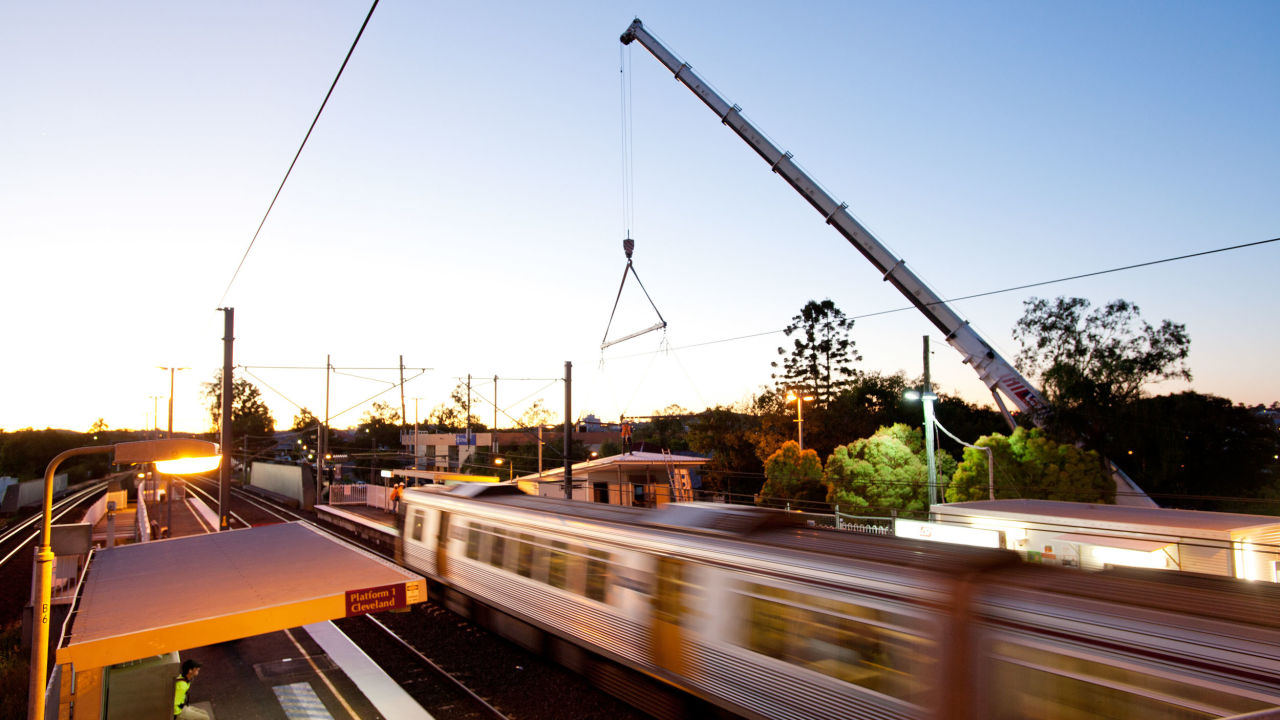 Melbourne Airport T2 Retail Expansion
Tullamarine, VIC
Hutchies is thrilled to have worked with Melbourne Airport on the modular airside expansion of the T2 retail precinct. The project unlocks new mixed use spaces for passengers and complements the existing upgraded amenities. We partnered with Randall Industries to deliver the project using clever modular techniques to ensure minimal disruption to one of the world's busiest operational airports. The frames were constructed offsite and then moved into a separate indoor section of the fabrication facility where our subcontractors undertook all the base build fitout works. The modules were then transported by long haul trucks to site and craned into position at Melbourne Airport amongst the busy airside environment.
Queensland Rail
Buranda, QLD
Hutchies Modular delivered this accelerated ticketing structure for Queensland Rail at Buranda Station. We designed the building in-house in consultation with QR and to their specifications. It was pre-fabricated at our Yatala Yard before being transported to site ready for install.

By delivering the project in a modular format, it enabled us to provide QR with this time critical infrastructure in a fully operational electrified rail environment, whilst maintaining full use of the station by the public. This mitigated a number of challenges of working at a live train station, removing any risk of disruption to the busy network schedule.
#Get in touch
Talk to our modular specialists